Coyote Zora + Ganzer en Planta Baja Granada
Brought to you by: ConciertosenGranada.es
Online sales are closed.
For more information please contact the organizer.
The organizer's data is in the "Brought to you by" section.
Event detail
Coyote Zora + Ganzer en Planta Baja Granada
Jueves 26 enero 2023. 21h
Anticipada 8€ / Taquilla 10€
Presentación de Coyote Zora, nuevo grupo del que fuese más de 20 años guitarrista de Reincidentes, Candi Murillo, Finito de Badajoz (Voz y guitarra).

Estarán acompañados de la banda de hard rock psicodélico del noruego residente en Granada Bjorn Ganzer.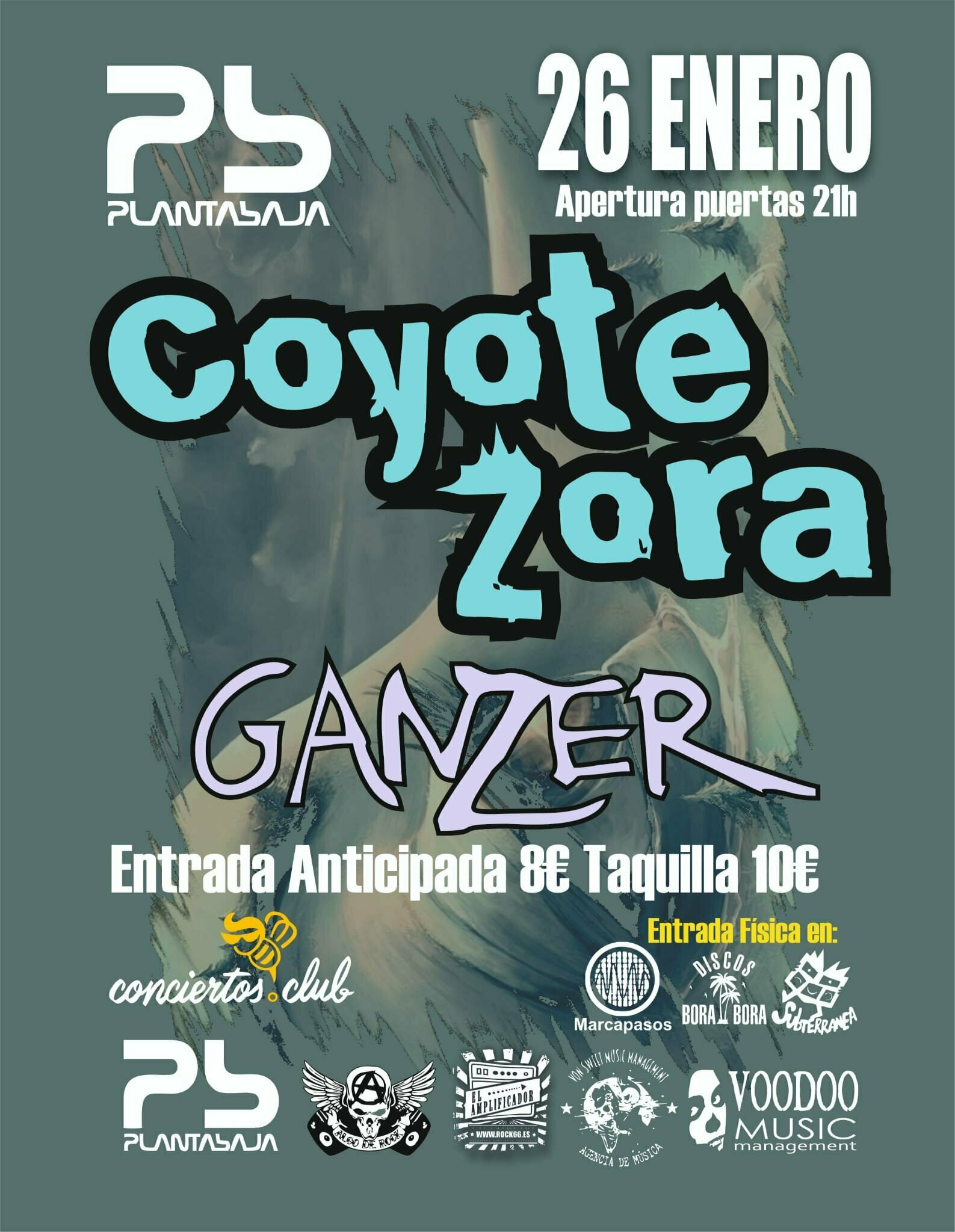 Access policy
The promoter has not specified underage access policy, if you have any question please contact directly with the promoter.